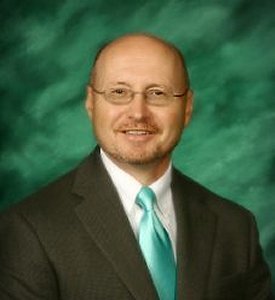 Dan Cote was born in Maine and lived there through his college years. Upon graduating from college, he moved first to Boston and then to Connecticut as a young adult. Dan was raised as a Roman Catholic, but has been a Protestant since 1984 when he was married to Nancy. A nominal Christian all of his life, Dan came to faith in Christ in 1996. Since 1991, Dan has been active in the local church and has served on, and chaired, Diaconate, facilities, financial, and stewardship boards and committees. Dan has taught Sunday School for grades four through high school. Dan was hired as Director of Christian Education by the Second Congregational Church of Winsted in April of 2005. In 2008, he was ordained by the Second Congregational Church of Winsted as Associate Pastor.
Dan began his career as an engineer and progressed into management. He has held senior level positions in operations and engineering management, including vice president of engineering and corporate vice president of technology. In 2001, Dan left the business world to spend more time with his family, complete his seminary degree, and to more fully serve the Lord. In addition to his responsibilities at the Second Congregational Church of Winsted, Dan teaches chemistry and college physics at Christian Heritage School in Trumbull. He is a certified adjunct faculty member of the University of Connecticut Early College Experience program.
Dan holds a Bachelor of Science degree in Mechanical Engineering from the University of Maine as well as a Master of Science degree in Electrical Engineering from the University of Bridgeport. He attended executive education modules in management at the Wharton School of the University of Pennsylvania in 1996 and 1997. In 2005, Dan completed a Master of Ministry degree at Southern Evangelical Seminary, graduating magna cum laude. He has extensively studied Christian theology, the origins of Christianity and the Bible, and the evidence which supports the truth of Christianity. Dan holds ordained ministerial standing in the Conservative Congregational Christian Conference.
In 2006, Dan founded multimediaapologetics.com, a ministry which provides free Christian apologetics and education materials through its website. Dan resides in Naugatuck with his wife Nancy and two children, Alexandra and Erik.